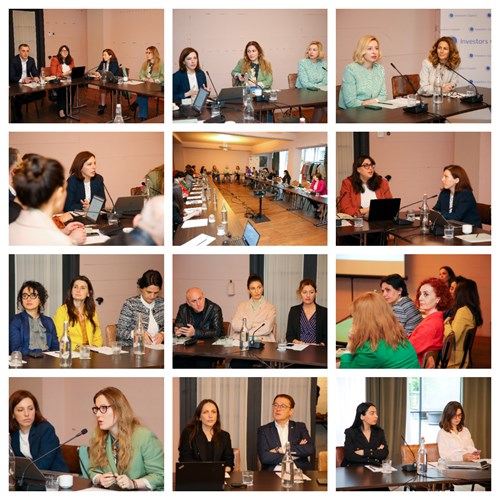 On 10th of April, the Investors Council jointly with the UN Women held a workshop on equal and inclusive workplace in private sector organizations.
Gender Expert of the Investors Council Secretariat, Ms. Anna Iluridze welcomed the guests and explained the objectives of the workshop. Head of the Investors Council Secretariat, Mr. Giorgi Cherkezishvili talked about the role the Investors Council plays in gender mainstreaming.
Ms. Elene Gabelaia from UN Women delivered a presentation on the importance of equal and inclusive workplace, what it means in practice and how firms can improve and be more inclusive.
Several speakers continued to showcase how their organizations have already incorporated some aspects of equal workplace culture. Ms. Maka Bochorishvili from the TBC Bank, Ms. Thea Romanova from Majorel Georgia and Ms. Maya Kobalia from Crystal talked about the benefits of developing equality-oriented internal policies and human resource practices to achieve better working environment for women.
The workshop was attended by the representatives of the private sector.