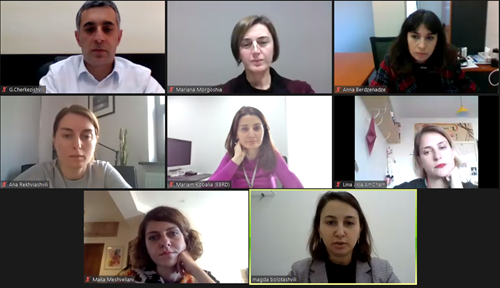 The first meeting of the Gender Equality Working Group (GEWG) of the Investors Council took place on December 8, 2021 through video conferencing.
The GEWG consists of all major business associations in Georgia and is chaired by the Secretariat of the Investors Council.
The first meeting aimed at discussing the objectives of the working group, and the overall mandate of the Investors Council to contribute to the national policy making on women's economic empowerment and strengthening the gender equality principles within the Investors Council.
Participants also discussed the priorities for the upcoming work plan of the Investors Council, including the impact of COVID-19 on women entrepreneurs and investment climate in Georgia.