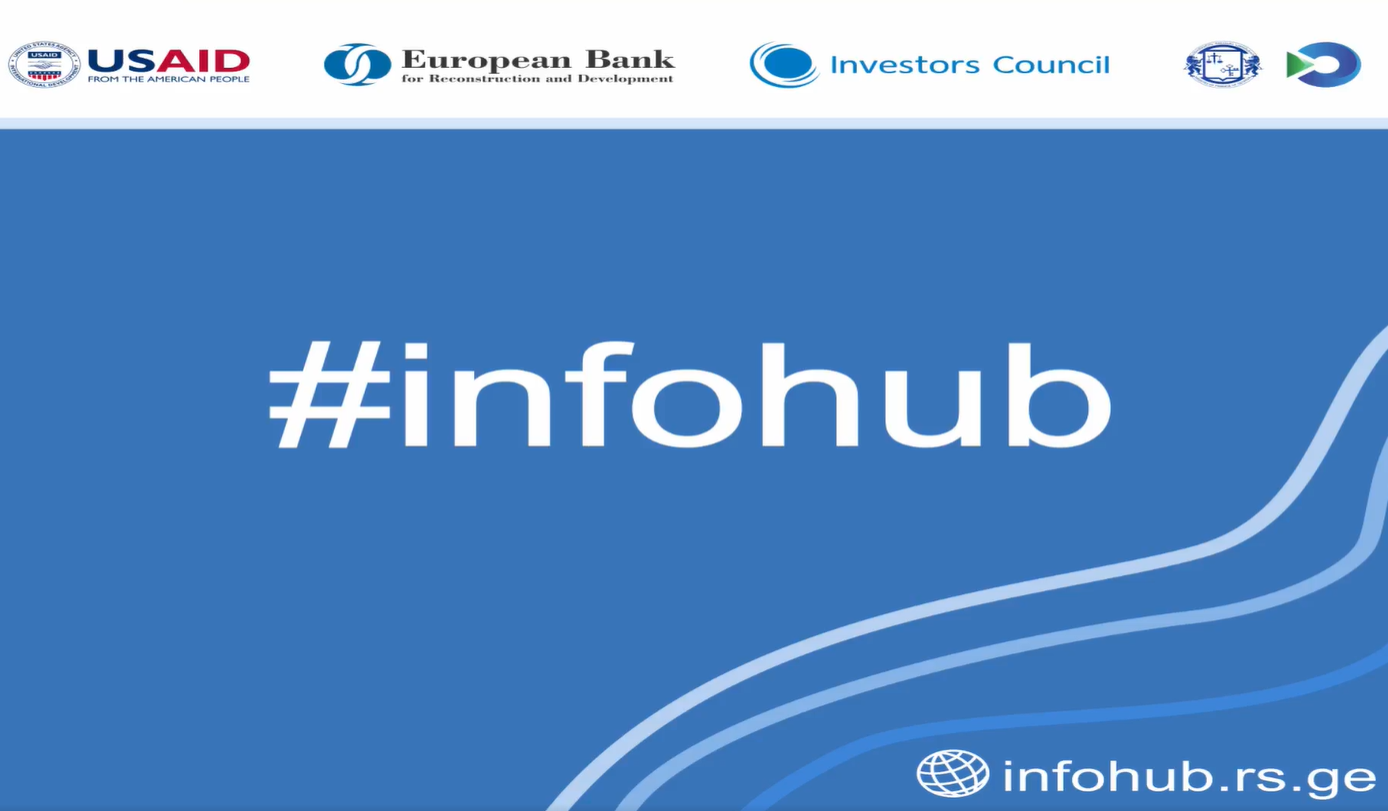 On February 23rd, the Revenue Service of the Ministry of Finance of Georgia organized the official launching event of the new information portal (infohub.rs.ge), a digital tax and customs methodology platform. 
During the ceremony, the opening speeches were delivered by the Minister of Finance of Georgia, Mr. Lasha Khutsishvili; the Mission Director of USAID Georgia, Mr. John A. Pennell and the EBRD's Regional Director for the Caucasus, Ms. Catarina Bjorlin Hansen.
The portal's expert support is provided within the scope of the USAID Economic Governance Program; the technical support process is fulfilled with the support of the European Bank for Reconstruction and Development and the Investors Council of Georgia.
The information and methodology hub infohub.rs.ge represents a unified electronic information management system, combining information/documentation related to tax and customs issues. The information base will significantly facilitate the process of receiving information and enhance business operations.
A relevant information brochure and a video guide is available on the website of the Revenue Service of the Ministry of Finance of Georgia www.rs.ge .