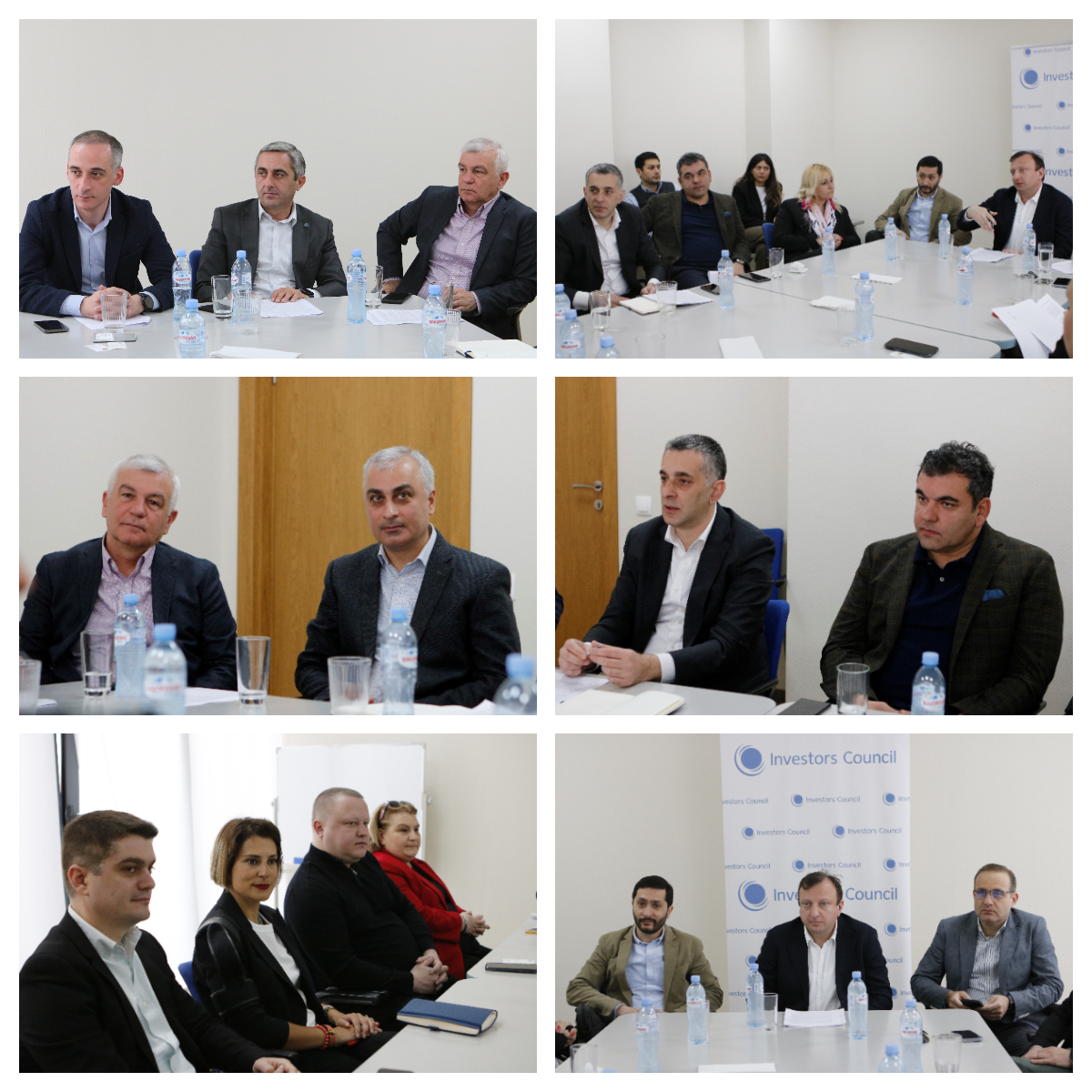 On 18th of May, the Investors Council's members met Mr. Zaza Khundadze, Deputy General Director of the Revenue Service of the Ministry of Finance of Georgia; Mr. Zurab Sichinava, Head of Customs Department and other representatives of the Ministry of Finance of Georgia.
During the meeting, the representatives of the business associations discussed about the challenges their member companies face and what steps can be taken to address those challenges.
At the end of the meeting, the parties agreed to continue the dialogue and cooperation, to implement the recommendations and find the best possible solutions to the issues identified by the private sector representatives.