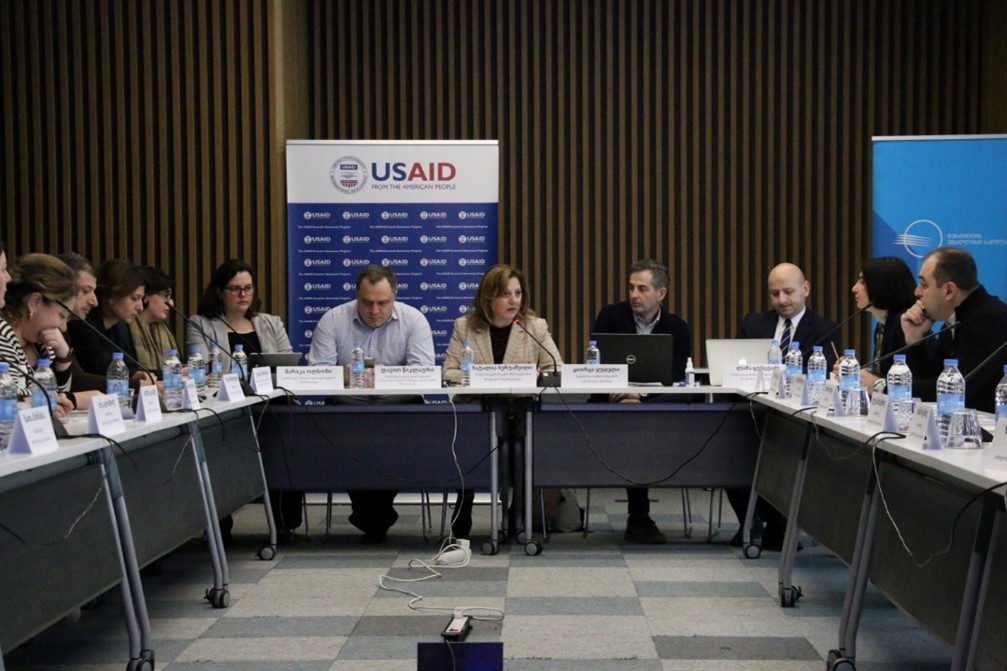 The Investors Council Secretariat (ICS) continues its successful cooperation with the USAID Economic Governance Program team within the Law on Entrepreneurs (LoE) Implementation Monitoring Platform.
On 10-12 February, George Jugeli, ICS Legal Expert participated in an off-site LoE workshop in Kvareli. 18 Georgian Judges representatives of the Supreme Court of Georgia, the Appellate Courts and several City Courts took part in the event to discuss the application of the new law. The judges shared their views on further refinement of certain aspects of the law in order to develop more coherent and consistent case law based on the Law on Entrepreneurs.
Investors Council's LoE Working Group will consider all the recommendations from the judiciary when drafting the amendments to the law.