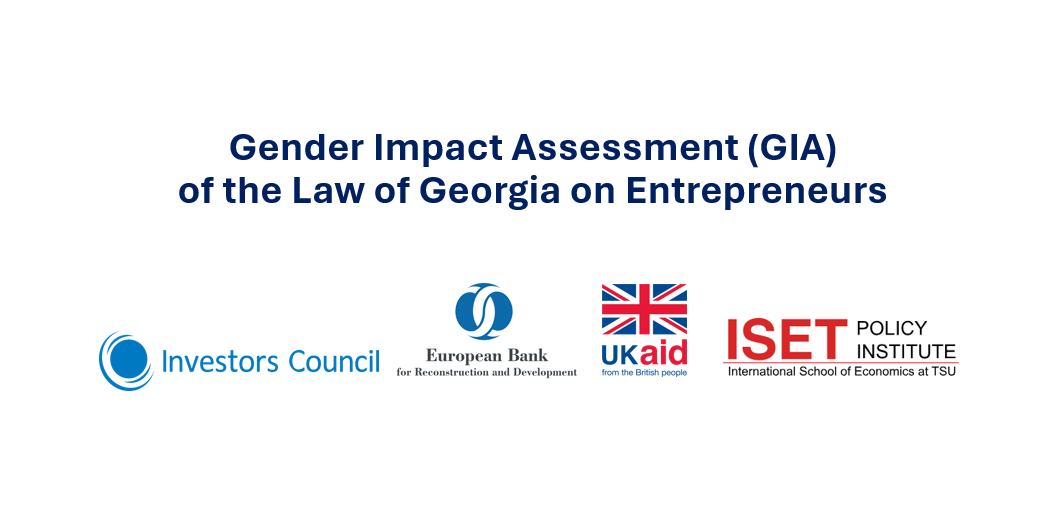 On September 21, 2023, the Investors Council Secretariat organized a kick-off meeting together with ISET Policy Institute and the EBRD to discuss the upcoming Gender Impact Assessment (GIA) of the Law of Georgia on Entrepreneurs.
The GIA will help the Investors Council (IC) to assess the gender impact of the legal reform on company law and will shape concrete recommendations to sensitize it from gender equality perspective. It will provide the Investors Council Secretariat with the technical knowledge and evidence to open the public-private dialogue to achieve the best possible outcome by incorporating a gender dimension into the legal reform and increase its efficiency for women entrepreneurs.
During the kick-off meeting, the GIA working group was formed, and members agreed on future needs and strategic goals, including the timeline for the GIA's implementation. GIA will be implemented by the ISET Policy Institute with generous support from the European Bank for Reconstruction and Development (EBRD) and the UK Government's Good Governance Fund (GGF).