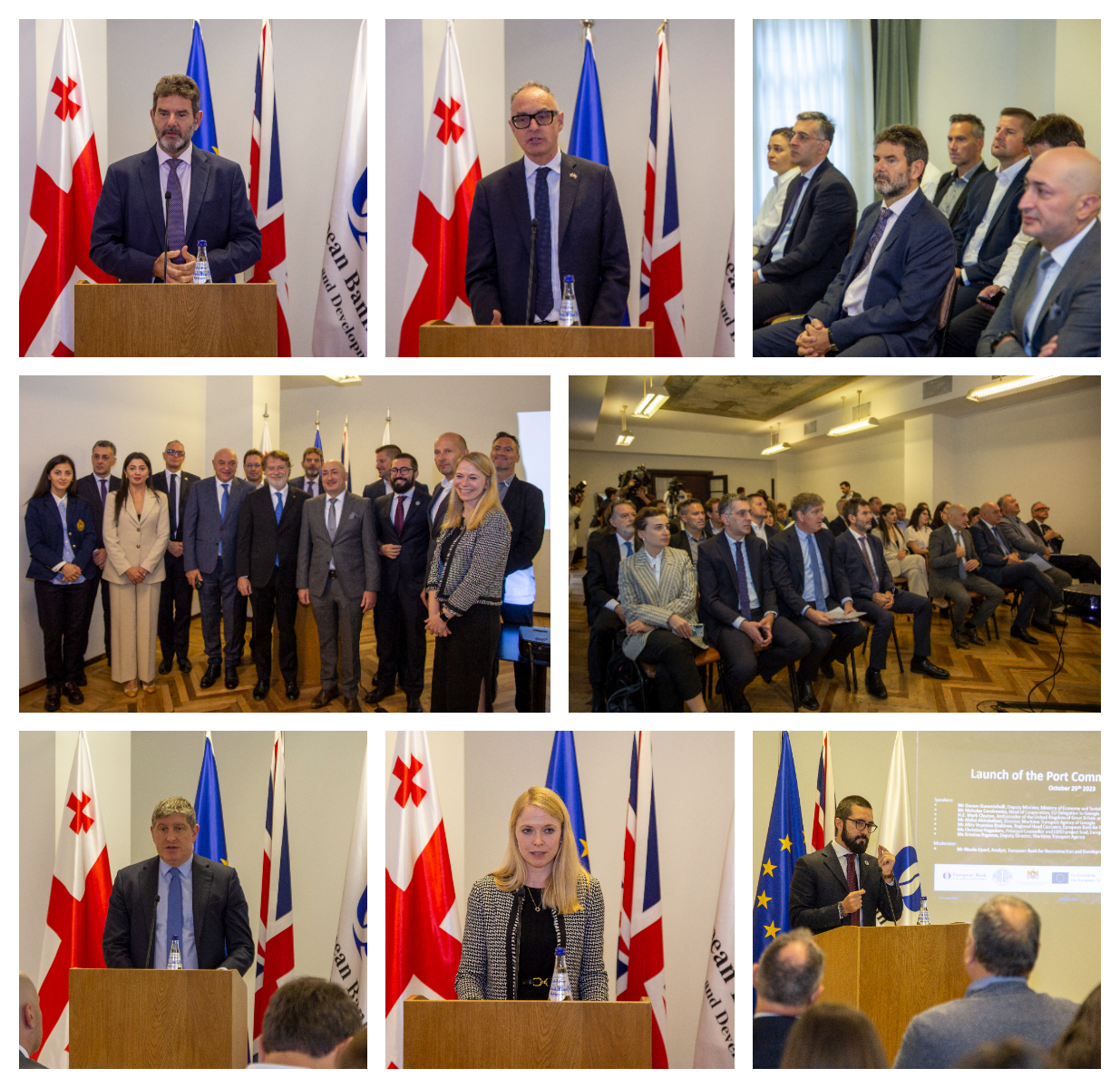 On October 25, the European Bank for Reconstruction and Development (EBRD), jointly with the Maritime Transport Agency (MTA) of the Ministry of Economy and Sustainable Development of Georgia, hosted a meeting to mark the launch of the implementation phase of the EBRD and EU funded Port Community System (PCS), an electronic platform connecting various port management systems and providing a secure and swift transmission of information between public and private entities.
EBRD funded feasibility study that was completed last year. The project explored prospects for integration with regional systems, Black Sea and European Neighborhood Policy countries and the EU systems as well as developed PCS strategy and implementation guidelines.
The UK Government's Good Governance Fund (GGF) is further funding effective operation of the Port Community System. The Investors Council Secretariat (ICS) has also been instrumental in the successful implementation of this project. 
Through an international tender, the EBRD and the Maritime Transport Agency have jointly selected the contractor company, Actual IT, to provide the software and hardware provision of the system. The implementation phase of the Port Community System (PCS) is expected to conclude by the end of 2025.