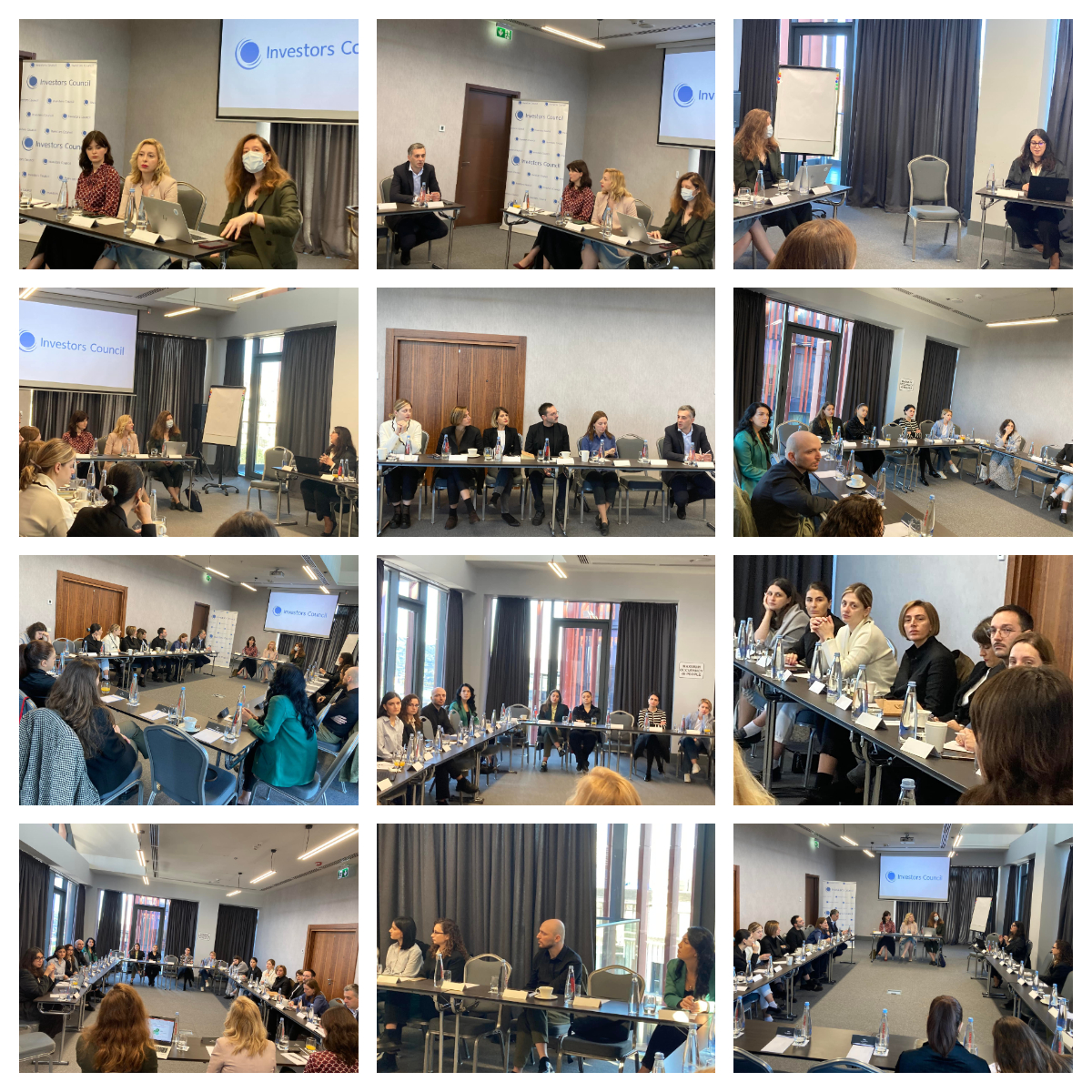 On 12th of October, the Investors Council jointly with UN Women Georgia, conducted a workshop called "Gender Pay Gap", that discussed the importance of eliminating gender pay gap that remains one of the main challenges of inclusive workplace and subsequently fosters organization's stability. 
The workshop was moderated by Anna Iluridze, the Gender Expert at the Investors Council Secretariat. Following the welcome speech by Giorgi Cherkezishvili, Head of the Investors Council Secretariat, the speakers presented their topics. Nato Natenadze, First Deputy Chief Labour Inspector at Labour Inspection office and Nani Bendeliani, Programme Analyst at UN Women Georgia explained the concept of gender pay gap, while Maka Bochorishvili, ESG Coordinator at TBC Bank elaborated on the meaning of gender pay gap for private sector organizations and showcased the strategies to cultivate better work environment for women.
During the panel discussion, the participants discussed various aspects related to the gender pay gap, such as its causes and contributing factors, the importance for private companies to address gender pay gap and specific measures towards its elimination. International best practices were showcased and the regulator's roles and functions were also highlighted.
The workshop was attended by the representatives from various private sector organizations, as well as the Investors Council's member business associations.