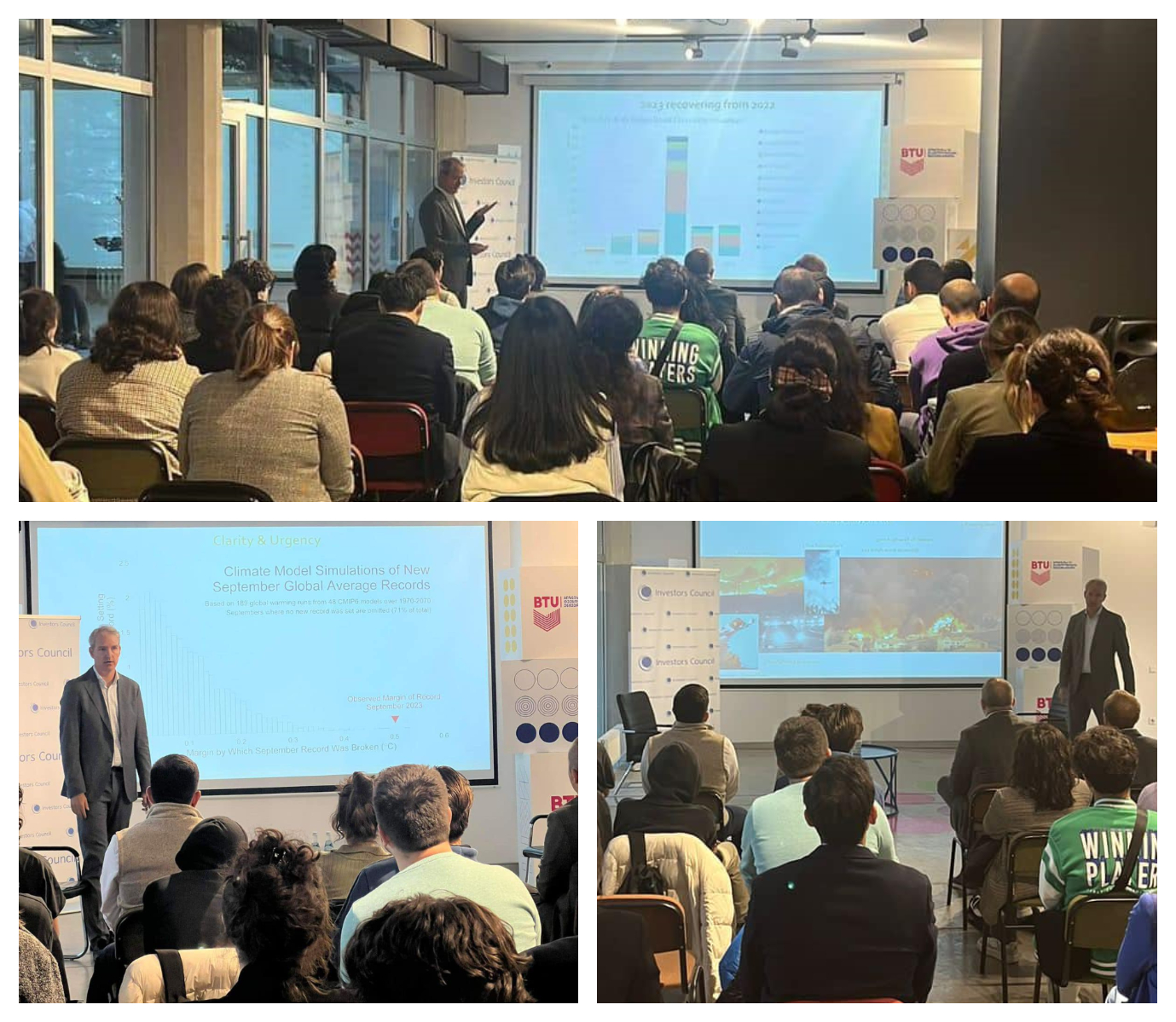 On October 17, the Investors Council Secretariat and the Sustainability Lab of the Business and Technology University organized a public lecture on "The Role of Impact Finance in Driving the Green Transition". The main topic for discussion was the importance of impact financing in a contemporary financial world and the commercial benefits of adopting sustainable practices for businesses. The speaker also discussed the role of Georgian Government and financial institutions in the process of attracting international Sustainable Financing.
The lecture was delivered by Mr. Luke Franson, a distinguished advocate for sustainability. Mr. Franson's remarkable career is founded on his extensive experience in connecting private investors with impactful projects, particularly in developing markets. He collaborated with the European Fund for Southeast Europe (EFSE), the Green for Growth Fund (GGF), and the Global Climate Partnership Fund (GCPF).
The public lecture brought together diverse audiences, such as students, representatives of local financial institutions, business consultants and field experts.