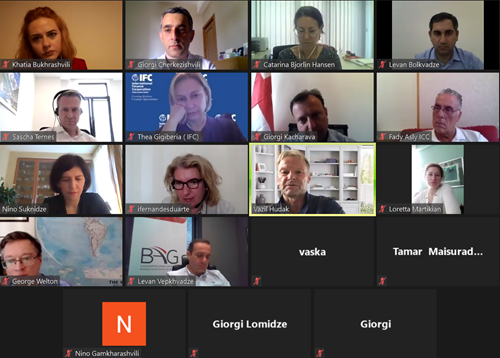 On 20th of July 2021 the Investors Council members held an online meeting with Special Adviser to the Prime Minister of Georgia on Foreign Investments, Mr. Vazil Hudák.
The Head of the Investors Council Secretariat Mr. Giorgi Cherkezishvili moderated the meeting introducing the forthcoming activities and priorities of the ICS for the remaining of 2021.
The meeting's principal theme was FDI attraction in Georgia. The potential sectors for FDI, advantages Georgia can offer to the potential investors, impediments that may disrupt investors interests, necessary measures to undertake to improve the overall investment climate, and make Georgia attractive for investors. 
Mr. Vazil Hudák stated that since his extensive experience of working in leading private banks, later in European Investment Bank, as well as in the Government of Slovakia as Minister of Economy and Minister of Finance, he understands the current challenges of Georgia very well. He noted that increasing FDI is the key opportunity for Georgia's economic growth  and that he is committed to working with the Government as well as with the local and international business community to ensure Georgia can become successful in attracting investments.