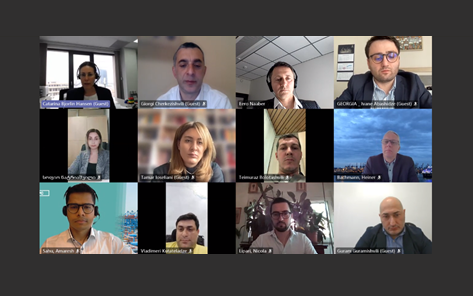 The Maritime Transport Agency of the Ministry of Economy and Sustainable Development, with the support of the European Bank for Reconstruction and Development (EBRD) and the Investors Council Secretariat, has conducted a feasibility study for the introduction of a Port Community System (PCS) in Georgian ports. The online presentation of the study results was held on 19th of April. 
PCS- is an electronic platform that connects various systems for safe and fast exchange of information between profiled public and private structures. The integration of Georgian ports community with this system will improve the management and automation of ports and logistics processes, facilitate inter-agency coordination, and significantly reduce administrative requirements and bureaucracy.
The Estonian-German-Georgian consortium has analyzed the benefits Georgia will receive after successfully implementing the PCS. The analysis is based on best practice of PCS in other regions. PCS can optimize, manage, and automate logistics processes through a single submission of data that connects transport and logistics chains.