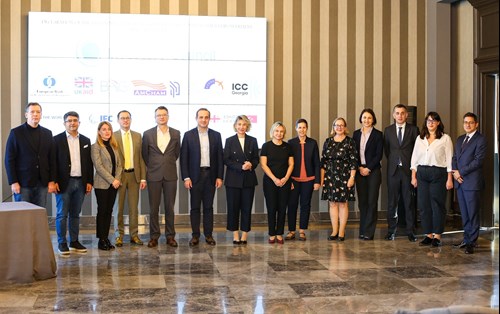 On 17th of November, in "Wyndham Grand Tbilisi" hotel, the Investors Council organized an event to raise awareness on gender equality and women's economic empowerment (WEE) agenda, which was finalized with the declaration signature ceremony.
The Investors Council, within the scope of its Gender Equality Working Group elaborated and finalized the declaration on women's economic empowerment (WEE). The declaration's signature formalized the Investors Council's and its member organizations' commitment to contribute to the gender equality and women's economic empowerment in the private sector in Georgia. The declaration is also in line with the national concept note on WEE.
The declaration includes the following issues: pay equity, equal and inclusive workforce participation, benefits & professional development, leadership & governance and workplace environment.
The declaration signatories are: European Bank for Reconstruction and Development, Business Association of Georgia, American Chamber of Commerce, Georgian Chamber of Commerce and Industry, EU-Georgia Business Council, International Chamber of Commerce, World Bank, International Finance Corporation, German Business Association,Turkish Businessmen Association in Georgia.
The invited guests included the representatives of the Georgian Parliament's Gender Equality Council, the Investors Council's members and other stakeholders.
To access the declaration, please, click here