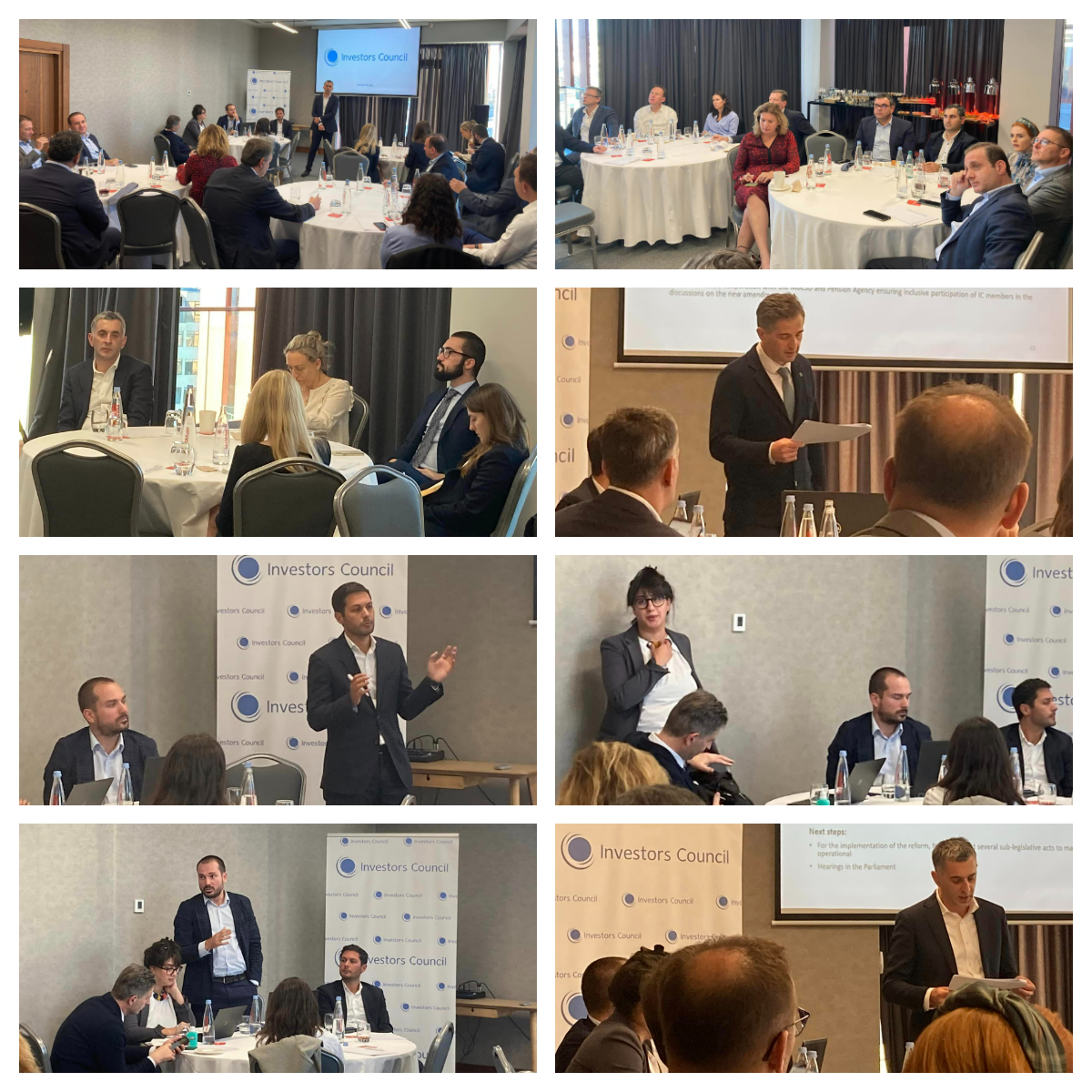 Twice a year, in order to sum up the activities of six months, the Investors Council Secretariat organizes a semi-annual meeting for the members of the Investors Council.
The first semi-annual meeting of 2022 was held on 28th of September at the hotel "Ramada By Wyndham Tbilisi". The invited guests included the members of the Investors Council; as well as the EBRD's governance team, in the scope of their visit to Georgia.
The Head of the Investors Council Secretariat, Mr. Giorgi Cherkezishvili together with the Investors Council Secretariat's team provided a comprehensive presentation reporting on the completed and ongoing projects of 2022, activities of the IC working groups and current challenges. He also introduced the ICS's new employee- Mr. Otar Antia, Green Economy Transition Expert to the attendees.
At the end of the meeting, the Investors Council's members discussed possible topics for the upcoming Investors Council Meeting.