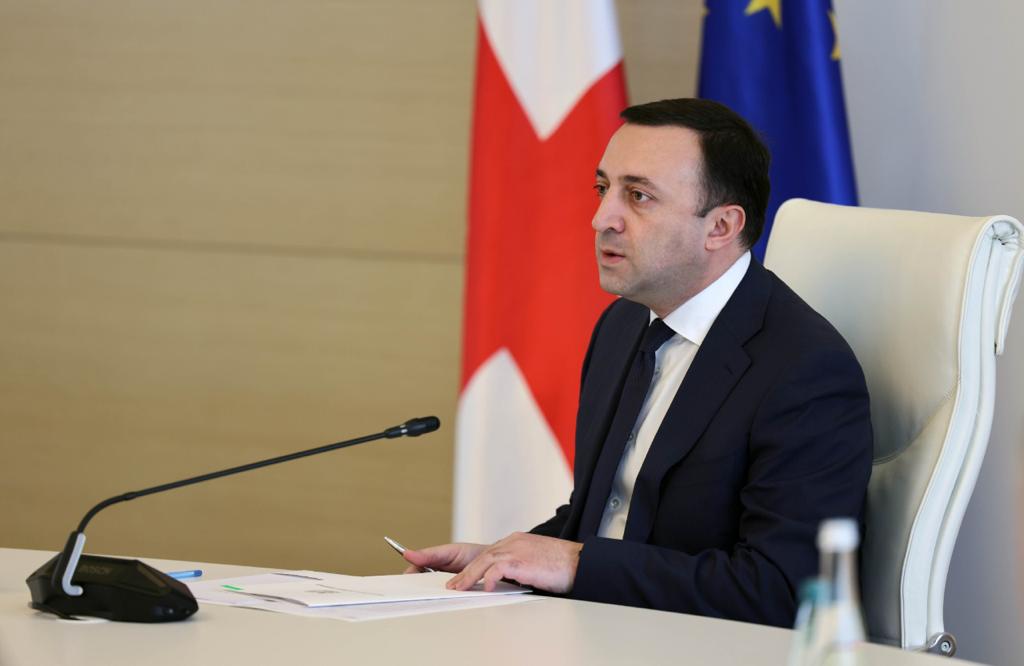 We hope to complete this year with a double-digit economic growth indicator, which is very important for us. That was exactly what enabled us to increase the state budget for the following year. It was announced by Irakli Garibashvili, Prime Minister of Georgia at the Investors Council Meeting today.
According to the Head of Government of Georgia, country also had an increase in foreign direct investments (FDI) and twice as much was injected into the country in the first 6 months of 2022 in contrast with the previous year, thus amounting 922 MLN USD, which is a significant reason of optimism as well.
Apart from the agenda items discussed at the meeting of the Investors Council, the Prime Minister shared information with members on the political and economic situation observed in the country. Also, the Prime Minister of Georgia presented a government vision on the new projects, initiatives and priorities planned for the following year.
Meeting held at the Government Administration was attended by Levan Davitashvili, Deputy Prime Minister and Minister of Economy and Sustainable Development of Georgia; Lasha Khutsishvili, Minister of Finance of Georgia; Otar Shamugia, Minister of Environmental Protection and Agriculture of Georgia; Irakli Karseladze, Minister of Regional Development and Infrastructure of Georgia; Giorgi Cherkezishvili, Head of Investors Council Secretariat; Katarina Bjorlin Hansen, Regional Director of the European Bank for Reconstruction and Development (EBRD); H.E. Mark Clayton, Ambassador Extraordinary and Plenipotentiary of the United Kingdom of Great Britain and Northern Ireland in Georgia; Irakli Baidashvili, Vice-President of the American Chamber of Commerce in Georgia (AmCham); Levan Vepkhvadze, Executive Director of the Georgian Business Association; Zviad Chumburidze, General Secretary of the EU-Georgia Business Council; Sascha Terness, Chairman of the Deutsche Wirtschaftsvereinigung (DWV); Thea Gigiberia, Country Representative of the International Financial Corporation (IFC); Otar Danelia, Business Ombudsman of Georgia; Revaz Javelidze, Head of Government Administration; George Welton, Executive Director of the American Chamber of Commerce in Georgia (AmCham); Thomas Kimmeswenger, Executive Director of Deutsche Wirtschaftsvereinigung (DWY); Giorgi Kacharava, Executive Director of the EU-Georgia Business Council; Magda Bolotashvili, Deputy Executive Director of the International Chamber of Commerce; Levan Bolkvadze, Executive Secretary of the Georgia-Turkey Business Association; Giorgi Jugheli, Legal Expert of the Investors Council Secretariat; Giorgi Edilashvili, Analyst of the Investors Council Secretariat.
Source: gov.ge